Motor Vehicle Accidents Attorney in Pocatello, Idaho
Don't Let an Accident Ruin Your Finances
Hire a Personal Injury Attorney Today in Pocatello, ID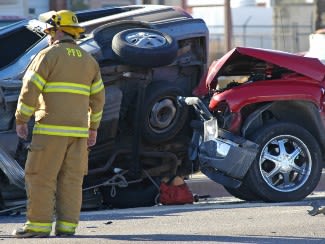 Motor vehicle accidents are one of the leading causes of personal injury in the U.S. With high speeds and dangerous conditions, accidents can cause serious injuries with lasting effects. If you've recently suffered from an auto accident, contact Nick L. Nielson Attorney at Law to speak with a skilled injury attorney in Pocatello, ID.

Attorney Nielson is a trusted injury attorney with over 30 years of experience. Don't let an accident leave you with a difficult future. Call today for legal guidance with your personal injury.
Why Should You Consider a Lawyer After an Accident?
Motor vehicle accidents should not be taken lightly. If you were in an accident, you could possibly get compensation. Attorney Nielson will help you:
Receive the highest possible compensation for your pain and suffering

Eliminate the stress of handling everything on your own

Decide whether to negotiate, settle or file suit
Personal injury law can be complicated and frustrating to understand. As your personal injury attorney, we will handle every step of the process to give you complete peace of mind. Reach out to Nick L. Nielson Attorney at Law today to schedule a consultation in Pocatello, ID.