Wills & Estate Planning Attorney in Pocatello, Idaho
Do You Have a Plan in Place for the Future?
Consult with A Will and Probate Attorney in Pocatello, ID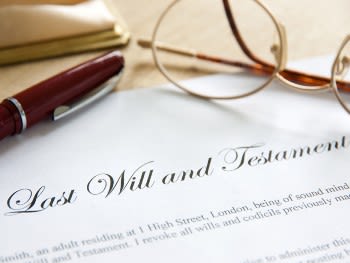 If you die without a will, the state will determine who gets your property. It usually involves probate, which is making sure any debts are paid. Nick L. Nielson Attorney at Law is an experienced probate attorney who will ensure a loved one's property and belongings go through the probate process in the most straight-forward way. We'll work to minimize the time spent in probate. Call today to learn more about probate law in the Pocatello, ID area.
We'll Help You Create a Will or Estate
One of the best ways to avoid probate is by having a will or estate plan in place. Nick L. Nielson Attorney at Law will assist you with creating a plan that has the best interests of you and your loved ones in mind. We handle:
Wills

Trusts

Powers of attorney

Living wills

Estates
We will provide you with peace of mind about what will happen with your belongings and property after you're gone. Make sure your wishes are carried out by contacting an estate attorney in Pocatello, ID.